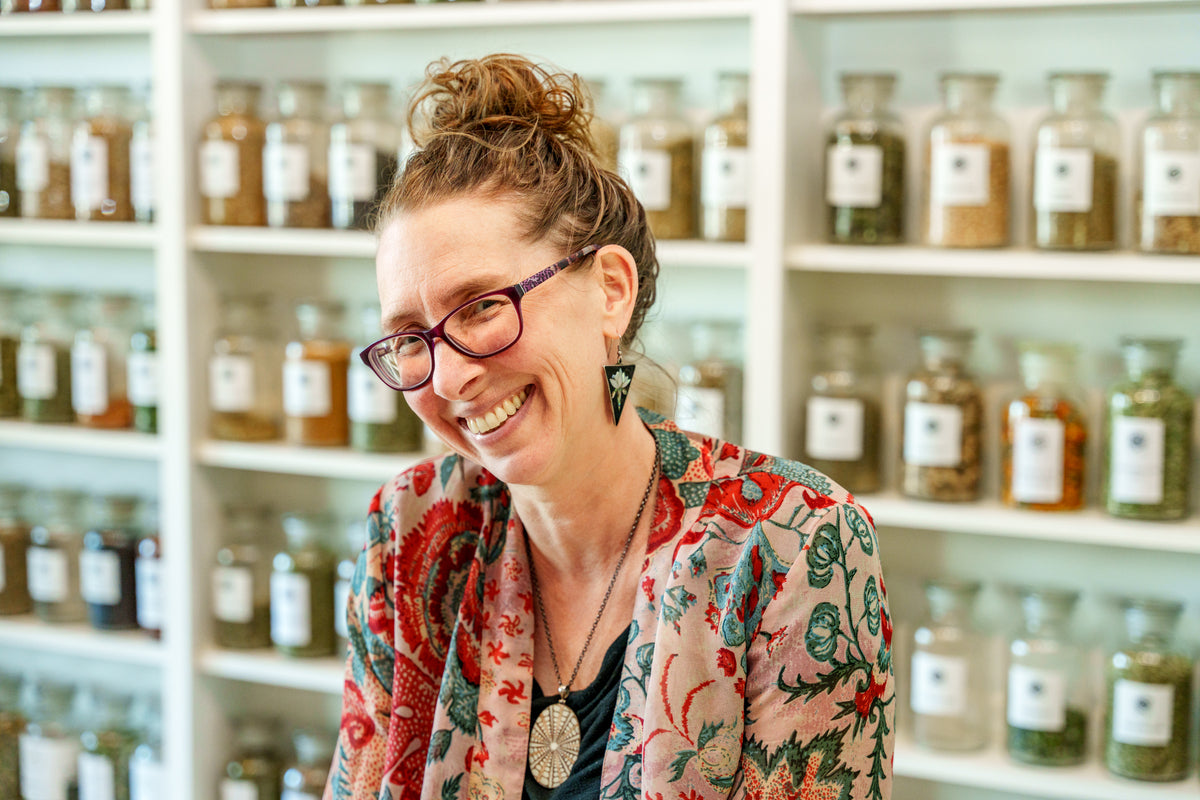 Dr. Ashley Rieger, ND (she/her)
Dr. Ashley discovered Naturopathic medicine while studying plant medicine at Dancing Willow Herbs in Durango, Colorado. Prior to attending the National University of Natural Medicine (NUNM), in Portland, Oregon, Dr. Ashley worked as an educator, organic farmer, and herbalist in the Adirondack Mountains in New York State and in the San Juan Mountains of SW Colorado for over 10 years.  It was in addition to these experiences and her love for the environment, combined with her curiosity for the plant world and all-things-wild that Dr. Ashley came to Naturopathic Medicine. 
While attending NUNM, Dr. Ashley received her certification from the New England School of Homeopathy (NESH). She also holds a certificate in Myofascial Release and Visceral Manipulation from Moving Mountain Institute. Prior to medical school, Dr. Ashley completed a 3-month residential native medicinal plant internship with United Plant Savers in Ohio and a 10-month herbal and botanical internship with clinical herbalist Elise Krohn. 
Dr. Ashley also had the distinct honor to study with herbalist and environmental activist Cascade Anderson-Geller in Portland, Oregon prior to her passing. Other herbalists who Dr. Ashley has also had the privilege of studying with include, but are not limited to, Dr. Deborah Frances, Dr. Jillian Stansbury, Paul Bergner, Scott Kloss, Gradey Proctor, and Dr. Glen Nagel.
Visit Dr. Ashley's Website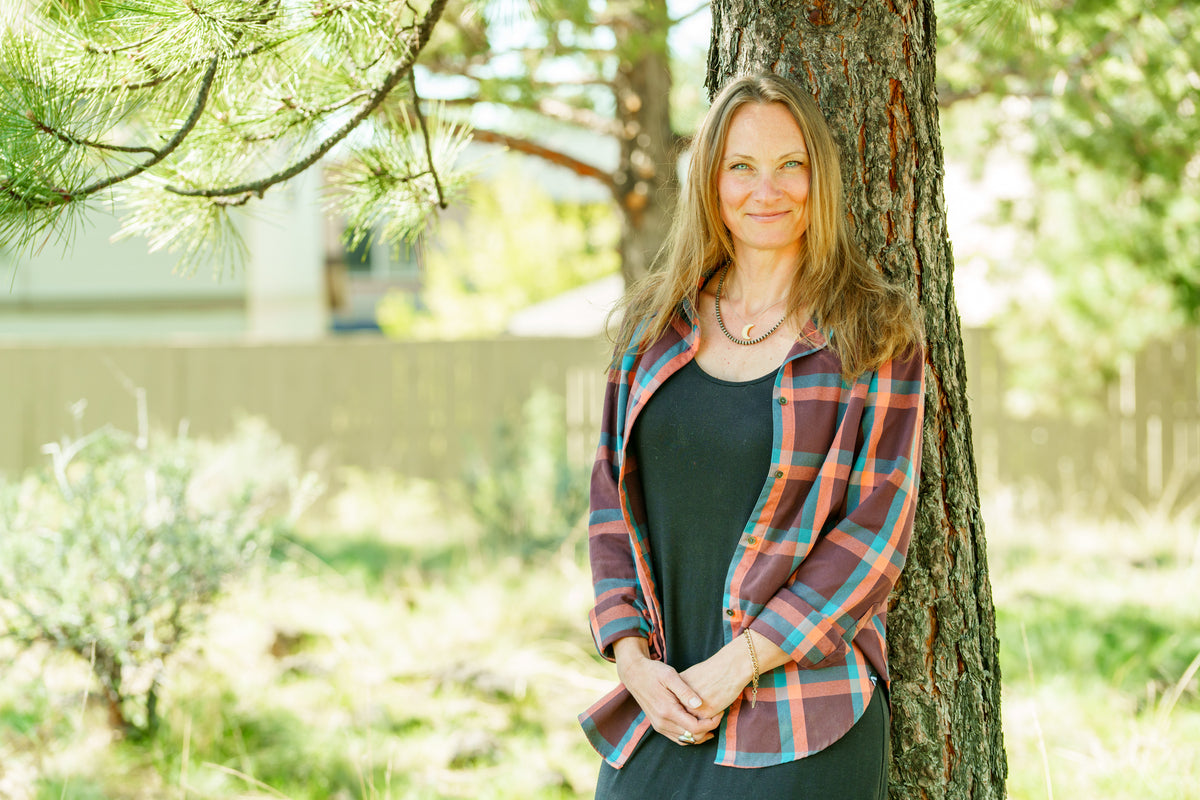 Sarah Olson, Production Manager & Class Coordinator
Born and raised in southeast Wisconsin, Sarah wasted no time in packing up her bags and migrating to the west coast just before her 21st birthday. With an Associate Degree in Electronics in one hand and a snowboard in the other, she spent the first few years enjoying life as a ski bum. Coping with digestive issues and frustrated with the lack of affordable healthcare, she sought ways to support her health with "alternative" methods, which eventually became the welcome mat onto her path of herbalism. Diet and supplements quickly became teas and tinctures as she cultivated her knowledge of the green realm. Thirsty for more, she decided to pack up her bags once more and moved to the woods of Maine to formally study herbalism at Greenwood Herbals. After her apprenticeship, she traveled around the U.S. and Ecuador studying region specific medicines in different climates while her understanding of the interconnectedness between plants and people began blossoming. Shortly after Covid shut the world down and made traveling difficult, Sarah returned to where she considered home in Bend, Oregon. She found herself an opportunity to continue working with herbs at The Peoples Apothecary in December of 2021 and has been an integral part of the company since then. These days when she's not formulating tinctures or creating a new tea, you'll probably find her in the woods, foraging and feasting, helping to find ways to bring people, plants and medicine into balance to make the world a more mindful and connected place.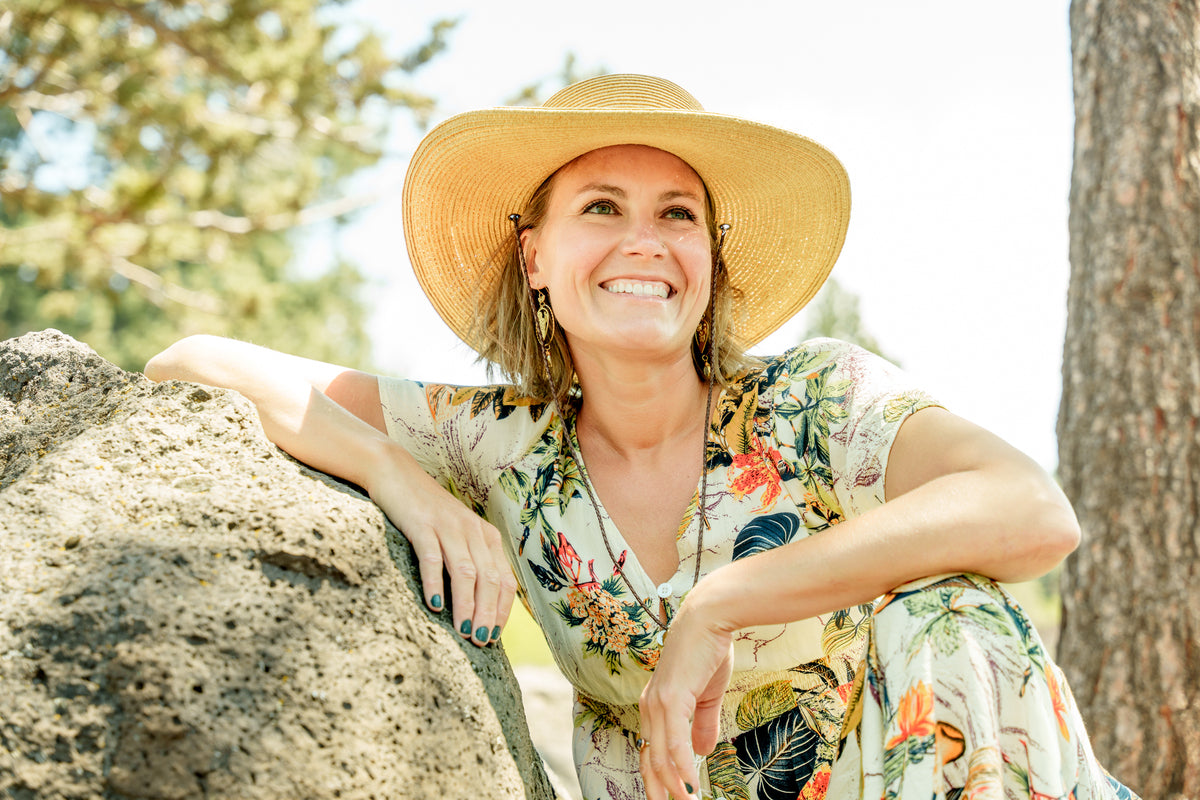 Christine Kenline (she/her)
I'm a multi-passionate woman. I've lived in multiple cities around the world. I'm a wanderer at heart with an adventurous and curious spirit. Traveling and experiencing multiple cultures has expanded my awareness while building deep connections with others. My explorations have informed who I am and how I show up in this world as my authentic self.

Nature and my need to find a deeper connection with it is what brought me to Bend. I have felt myself continuing to expand toward my truest expression as I play in the woods, learn from the plants I work with, and experiment with how I can share this wisdom with others.

I have felt called to multiple vocations in my life as an interior designer, business strategist, yoga teacher, yoga therapist, bartender, maker, herbal enthusiast, business owner, and I'm currently on the path toward becoming a mindfulness-based transpersonal therapist. I believe it's my destiny to explore multiple pursuits as my unique life experiences have inspired the creative offerings I share with others.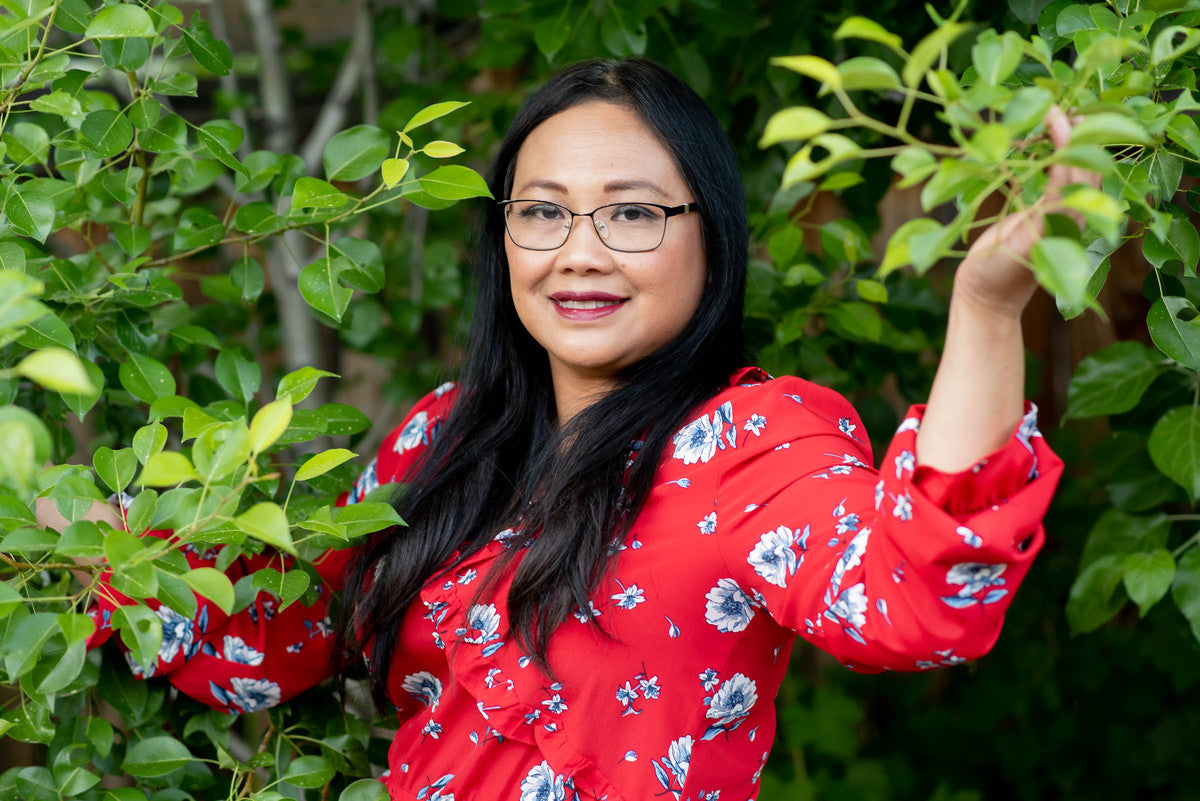 Pahlee "Lee" Bretoi (she/her/hers)
All my life I have been interested in plants and herbal medicines. My family is from Laos and in my mom's village we believe that everything in the forest has a spirit. We give offerings and ask for permission to trespass from the forest Fae. We always respect and believe in the power of plant medicine.
After closing my restaurant in Bend (Nam Tok Kitchen), and my food cart in Portland, I took a deep dive into herbalism and foraging. I completed 1,000 hours of study at the Chestnut School of Herbal Medicine, and apprenticed with Dr. Ashley Rieger.
Currently, in addition to spending 1 day per week at The Peoples Apothecary and frolicking in the forests, I am working on my Bach Flower Essence Practitioner Certifications.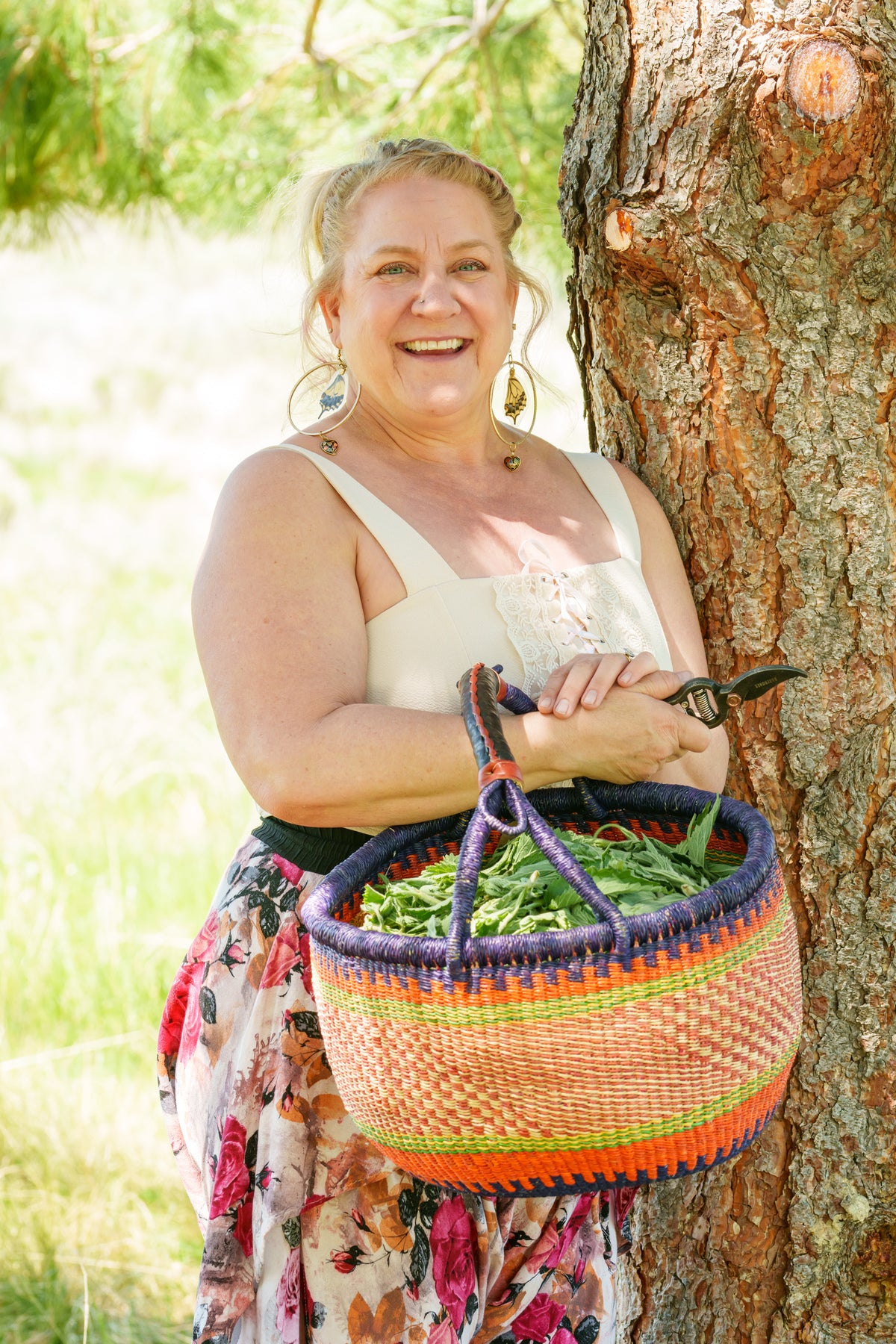 Kat Gregory (she/her/hers) E-RYT, CRRT, BS, AHC
Wise & Wild Yoga and Ayurveda
Kat has been teaching yoga since 2006 after completing the 200 Hour YTT with Roots & Wings Yoga RYS in Vista, California. She has taught thousands of hours and completed the Advanced Relax and Renew Teacher Training with Judith Hanson Lasater PhD. PT, Trauma Sensitive Yoga Teacher Training through Connected Warriors. Trained in prenatal and postnatal teacher training with Liza Janda E-RYT, and Power and Strap Yoga internship with Rached Maalouf. Kat has enhanced her yoga training by completing a rigorous 600-hour Ayurveda Health Counselor program. Kat has also completed an in-depth two year Primitive skills and Naturalist Program with Nighthawk Naturalist School. She is a graduate of The Peoples Apothecary apprenticeship. Kat holds a B.S. in Marketing from Colorado State University and worked in finance a previous life.

Kat has studied and taught multiple styles of yoga, this allows her to provide individually tailored classes based on experience and the five elements that are the most beneficial, restorative, and fun for her students. Kat identifies the best approach for the level and health of her students and provide the proper instruction based on her assessment. Her goal is to convey a lasting love of yoga and wellbeing to her students so they can realize the lifelong mental and physical benefits of the practice of yoga, ayurveda, and herbalism.